Archive for the 'basketball' Category
We have 3 days left of camp. The guys have been so open to this new style of training and have worked so hard they are already seeing results. They all walked to lunch yesterday with their shirts off. Yes, it's warmer this week but I took that as a sign of confidence that they are feeling bigger & stronger. Klemensas made the comment as well that they all look bigger to him. The coach who was here had to leave yesterday as well and since Klemensas went with our one guy to the tryout it's just me for these final three days. So I'll be doing the weight room and basketball workouts. I did the basketball workout last night and it was fun to do that again. As much as I love my job I also miss coaching basketball. And since we lost some players as well (we are down to 9 players from 20 at the highest point) it will be a bit easier to manage by myself.
I just finished my breakfast. I had an omelette with ham, fresh veggies on the side and a (European) latte. It cost me about $4. Ya' gotta love exchange rates.
I spent last weekend in Klaipeda with my friends Laimas, Mantas & Valdas. Moose (Mustafah), the pro player from France came with me and Bonnie arrived in town on Saturday. Some other of Laimas' friends joined us and we picked some other friends up over the weekend. All in all it was a great time. We went out each night and both mornings I taught them what a mimosa was. Yes, I am responsible for brining the mimosa to Lithuania. We didn't take many pictures but here's one: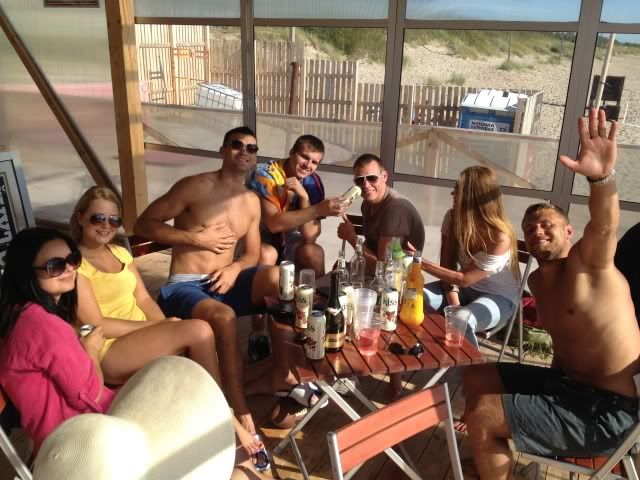 You can check out my facebook page for more pictures from the weekend….including Mantas with his shirt off and Lenus in his boxers!
Weekend In Klaipeda Pics
We will be 1RM strength testing the players today and tomorrow to see the results of our training program. Saturday morning will be our last practice and we will be heading to Vilnius that afternoon. I will train the 3 French players there as well as maybe 1 or 2 more players next week. Me & Bonnie will also be able to do some sightseeing.
It's totally different here than coaching my clients in Orange County for general fitness. I will be with them very soon and will be excited to train with them again. But I will miss these guys. They have all been special to work with and have seen such tremendous gains. I have also had the chance to share my personal story with them which has been a great opportunity as well.
Thanks for reading. I'll check back in in a few days.
My first weekend in Lithuania is almost complete. It's already been a fantastic trip. I stayed with Klemensas in his apartment in Vilnius the first night here. My flight was delayed from Frankfurt which made the total time of my trip here over 29 hours! Here is a picture out front of his apartment in old town Vilinius:


"I love this town!"
I was surprised with the fact that the U17 Boys Basketball World Championships is going on right now in Kaunas, Lithuania. This is where we spent the night last night. I had the opportunity (and took it!) to watch Argentina play the Czech Republic then the two semi-final games: USA vs Spain & Croatia vs. Australia.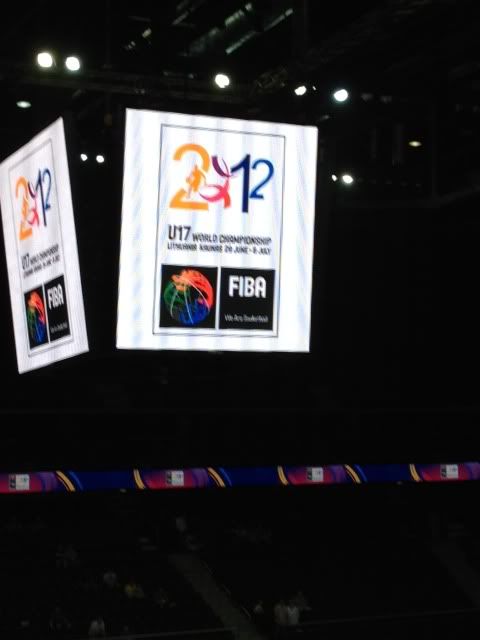 It was great to see how athletic our players are.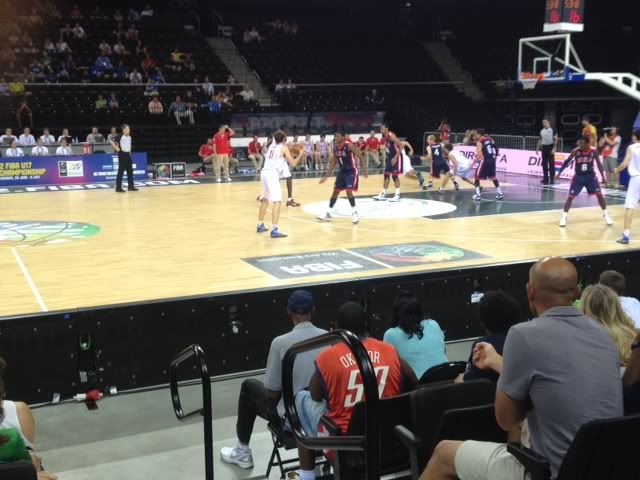 Spain held close till midway through the 3rd quarter and we ended up winning by 30. We play Australia in the final today.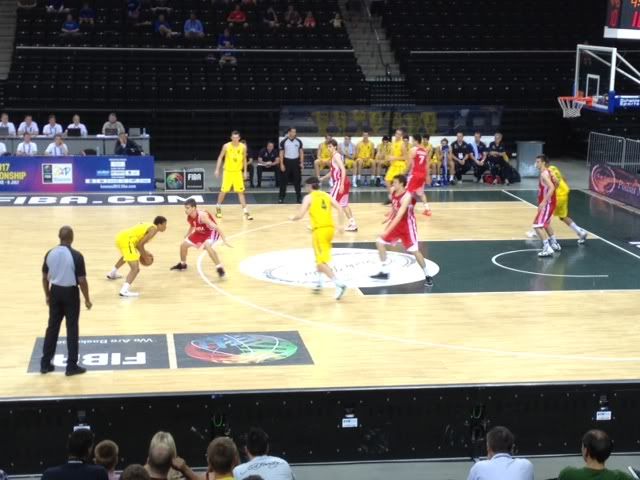 It has been years since I've been able to watch 3 basketball games in one day – even on TV! It was a great experience. I will miss the title game today as we are leaving for Klaipeda soon. I also made connections with another Lithuanian agent, a sports psychologist from Ireland and a basketball coach from Romania.
My jet lag is in full effect. It's now 9:35a and I've been up for 4 hours already. It's been great though because I had a great breakfast, had my devotion/meditation time, read the news online and am now blogging! I need to do more research into the food as my stomach does not mind the food or coffee here as it does in the states. I already knew there was differences from traveling in the past but now being PICP, CHEK and BioSig trained my level of curiosity is heightened.
I will find out later today what type of equipment I will be dealing with while working with the players. I asked several times but my connection here was unable to get confirmation of gym equipment before I came. I'm keeping my fingers crossed. This day is off to a great start and I can't wait to see what else it will bring!